Achillea erba-rotta ssp moschata Musk Milfoil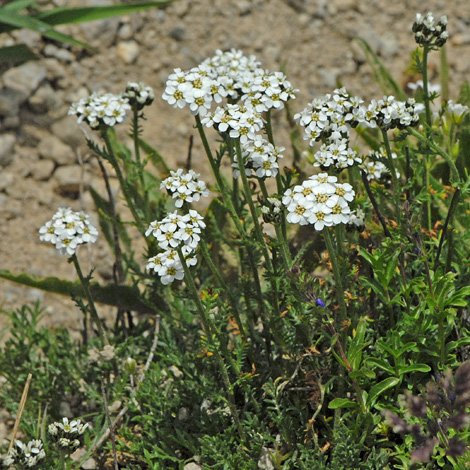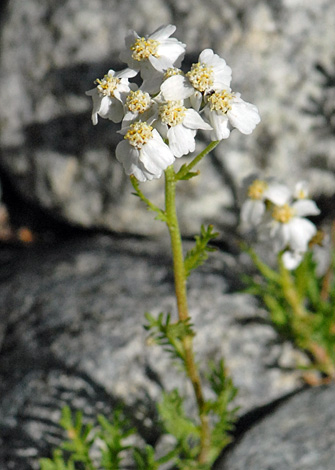 This a small trackside alpine plant which looks a little like our British Isles Sneezewort although smaller.
The succulent leaves have been dried and used medicinally as a herbal treatment for gastric disorders. Also in the Engadine district of Switzerland where these plants were found, an extract of this plant and others is used to make a liqueur called Esprit d'Iva.
| | |
| --- | --- |
| | |
| Achillea erba-rotta ssp moschata Musk Milfoil flowers | Achillea erba-rotta ssp moschata Musk Milfoil leaves |
By track in Bernina Alps, Engandine, Switzerland 5th July 2010
Added on July 20th 2010, updated 26th February 2012