Adenanthos cygnorum Common Woollybush Endemic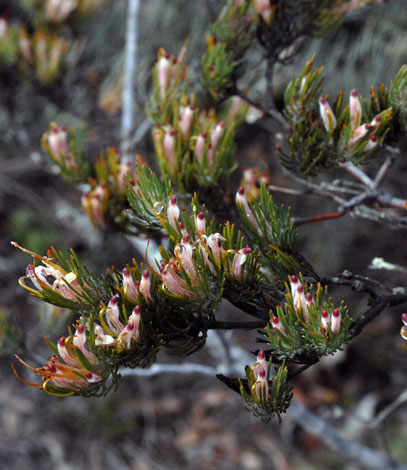 This endemic evergreen shrub appears to have two English names: Common Woollybush which applies to A. cygnorum and Stick-in-Jug which applies to Adenanthos generally. It can be pollinated by insects, birds or even small marsupials and can grow to 3m although the ones we found were about 2m tall.
It is found in Western Australia, South Australia and Victoria.
W.A. Wild Flower Society Tour: Foxes Lair Reserve, Near Narrogin, Western Australia 16th September 2007
Added on 23rd February 2008, updated 26th May 2008, updated Feb 20th 2010, updated 26th Feb 2012, updated 12th March 2013