Adonis aestevalis ssp parviflora Summer Pheasant's-eye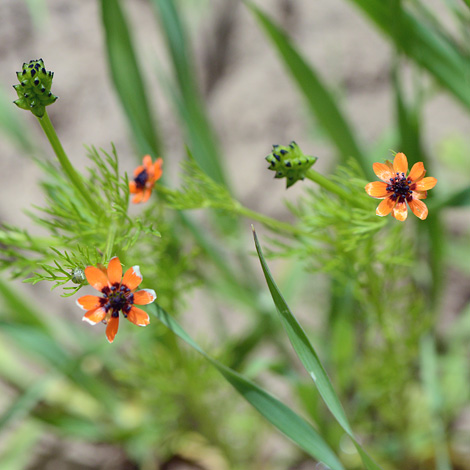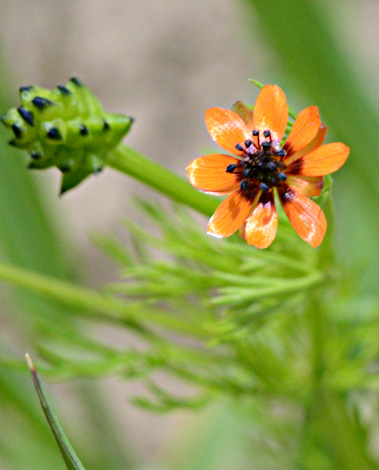 Very common all over Spain and France, this "arable weed" wild flower is otherwise dotted here and there in other Mediterranean countries. We found it in abandoned or cultivated crop fields just as you would expect. In Turkey this smaller orange sub species is found in the eastern part predominantly with only few occurrences in western and central Turkey.
The lucky find of Adonis flammea and adonis aestevalis ssp parviflora growing together puzzled us at first until we realised they were separate. entangled plants.
| | | |
| --- | --- | --- |
| | | |
| Adonis aestevalis ssp parviflora Summer Pheasant's-eye | Adonis aestevalis ssp parviflora and Adonis flammea Summer Pheasant's-eye and Pheasants eye | Adonis aestevalis ssp parviflora and Adonis flammea Summer Pheasant's-eye and Pheasants eye |
Field en route to Dogubeyazit, Eastern Turkey 24th May 2019
Added on 17th August 2019