Aegilops geniculata Goat-grass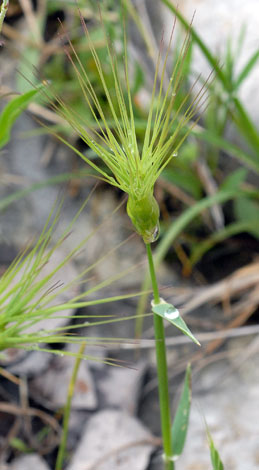 This is a relative of wild wheat and archeological studies have shown that it was one of the first grasses to be used for food as humans started attempting agriculture.
It is known to be both drought and salt tolerant so there is current research into hybridisation with modern grain crops as many regions which have previously been used for grain crops are increasingly becoming both drier and saltier.
This grass was quite common in the wild areas of southern Italy particularly as a roadside weed.
Roadside verge in hills near Peschici 24th April 2009
Added May 18th 2009, updated 21st February 2010, updated 28th February 2012, updated 5th May 2013