Allium ampeloprasum var bulbiferum Wild Leek RR D N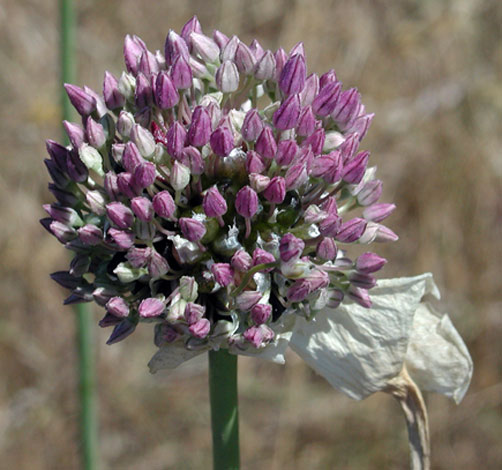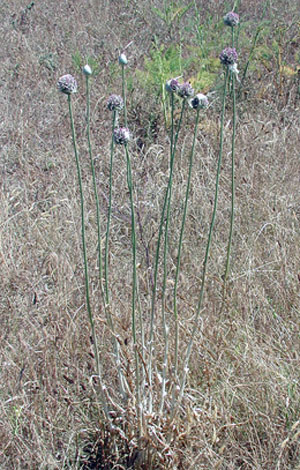 This tall leek has spread all over Guernsey and is easily seen in tall clumps on the roadside grassy foreshores of the island. At first the flower head is covered by a paper like sheath which hangs down on the right in the photo. Allium ampeloprasum occurs in Cornwall in reasonable numbers and the Channel Islands but is rare elsewhere according to Stace var bulbiferum has bulbils and flowers in a compact head.
Although the botanist Babington called it "my leek" this one is var. bulbiferum not var. babingtonii. The bulbils can't be seen here.
St Sampsons, Guernsey 20th June 2004
Added on 31st Oct 04, amended Nov 13th 04, 11th Oct 2005, amended 26th Feb 07, updated 21st Jun 08, updated Feb 24th 10, updated 1st Dec 2014