Androsace villosa Rock Jasmine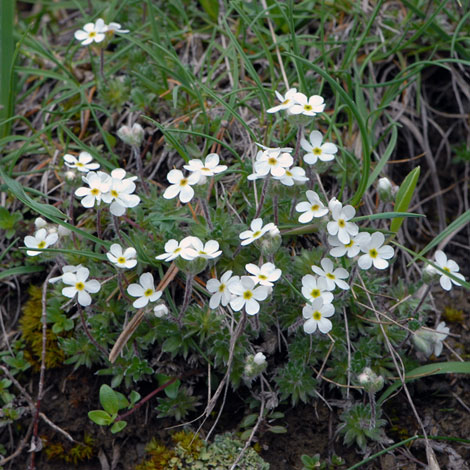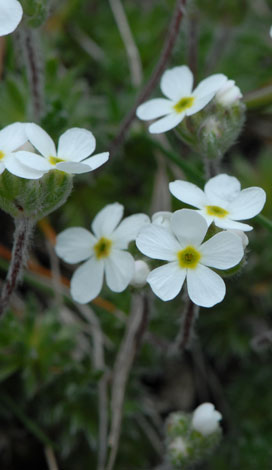 In the Pyrenees this was a plant just coming into flower so there were no pink flushed flowers or pink centres which are a sign of age. The older clump found in the Picos de Europea below, shows both colours. The yellow flower behind the Androsace villosa is Helianthemum oelandicum (Hoary Rockrose). This species has rounded rosettes and long silky hairs on the leaves and is usually found in the mountains at heights of between 4,000 and 10,000 feet.
All species of Androsace are protected plants.
| | | |
| --- | --- | --- |
| | | |
| Androsace villosa (French Pyrenees) | Androsace villosa (Picos de Europea) | Androsace villosa (Picos de Europea) close-up |
Cirque de Gavarnie, French Pyrenees, 9th June 2009
Added 12th October 2009, updated 26th Feb 2010, updated 19th July 2014, updated 29th June 2015