Anigozanthos humilis ssp humilis Common Cat's-paw Endemic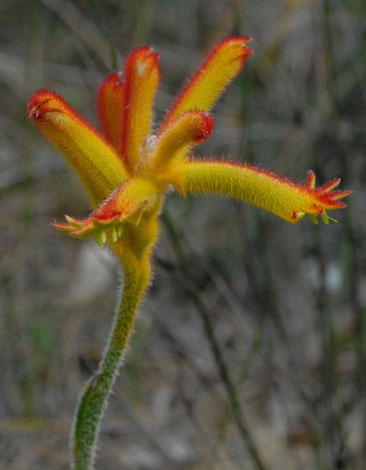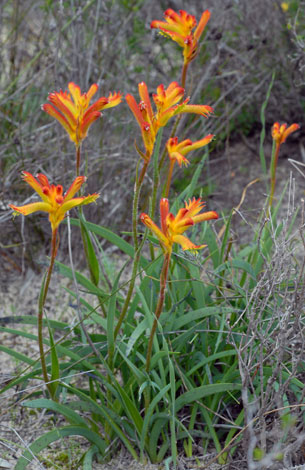 This plant is endemic to western Australia but locally common on the dry sandy open bush found here. The colours are usually of this red and yellow mixture but some pure yellow plants were amongst the many flowers to be seen. About 30 to 50 cm tall this plant makes a breathtaking splash when you come across twenty or thirty growing together. The first day of Spring in this part of the world is 1st of September so this one flowers towards the end of Winter. By winter in these parts we mean a slightly chilly drizzle (UK summer).
With wild plants as good as these why aren't they in most Australian gardens where the foreign Daffodil makes much less of an impression?
Wireless Hill Park, Perth, Western Australia, 24th August 2007
Added on 1st October 2007, updated 9th July 2008, updated 27th Feb 2010, updated 4th October 2013