Aposeris foetida Aposeris foetida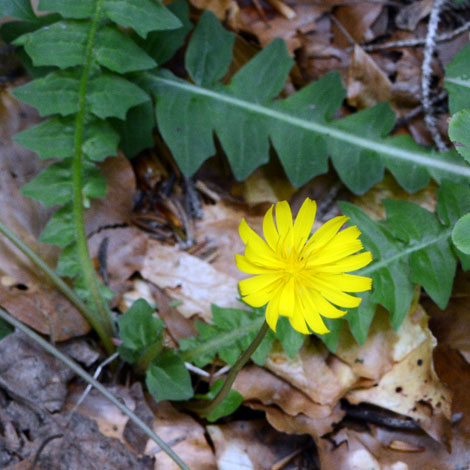 The flowers of this species look like many of the yellow daisies in Asteraceae but the pinnate leaves which can be very large, are quite distinctive. The leaves look slightly like the lower basal leaves of Chicory (Cichorium intybus) which is roughly how the name was first suggested: Apo (= different in Greek) plus seris (=Chicory). The foetida refers to the unpleasant smelling juice.
It doesn't form a pappus when fruiting and can be found in the Alps, the mountains of Spain and the Pyrenees at heights of up to 6,000 feet.
LHS: Lake District near Ardales, Andalucia, Spain 27th March 2008 RHS Cimoliana Valley, Dolomites 26th June 2014
Added on 9th November 2014