Arenaria biflora Two-flowered Sandwort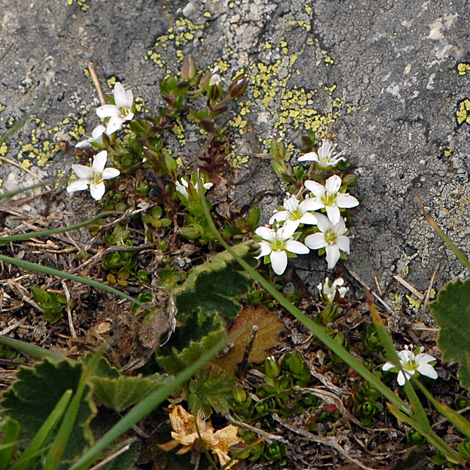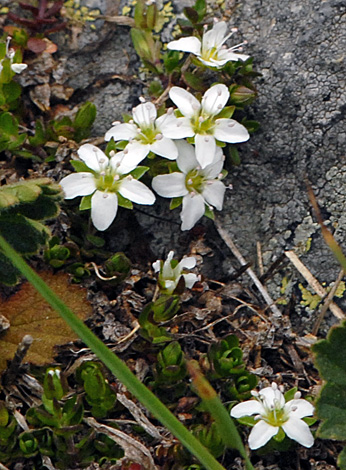 Arenaria species are usually quite difficult to identify and there are many to be found in Europe as a whole. However this little alpine species was known to be present in the area and the small, thick orbicular leaves were characteristic. As the name suggest the flowers are paired although you would need to examine a plant closely to see this.
As well as on the granitic screes of the Swiss alps, it is also found in Macedonia, Bulgaria, Albania and northern Italy.
Bernina Alps above Pontresina, 5th July 2010
Added on 23rd July 2010, updated 15th May 2014