Asarina procumbens Trailing Snapdragon DDD I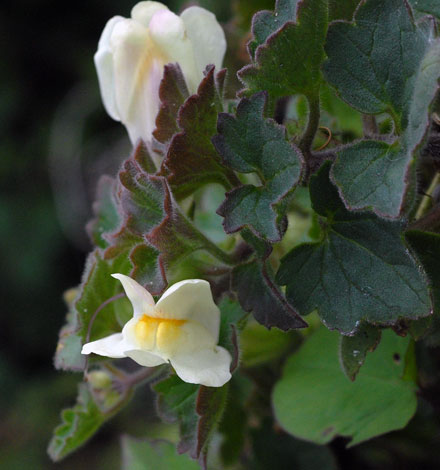 This introduction from the mountains of France and Spain has been known from this site for over 20 years and in any case, being a wall hugging species can't easily have been planted. However the problem with wall plants is often that you have to climb up or lean over a dangerous edge to get something like a decent photo. This particular one is not too far from the the top of a wall but you do have to lean right over with the danger of falling headfirst 20 feet or so - hence the very difficult rating for photographic access.
Absent from Scotland and Ireland most of the records are dotted over England with this one an example of just one of three sites in Wales.
Great Orme, 29th June 2007
Added on 3rd July 2007, uodated 15th October 2008, updated 27th Feb 2010, updated Se3 26th April 2010