Atriplex glauca Waxy Saltbush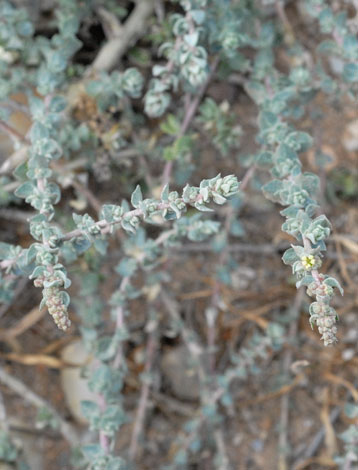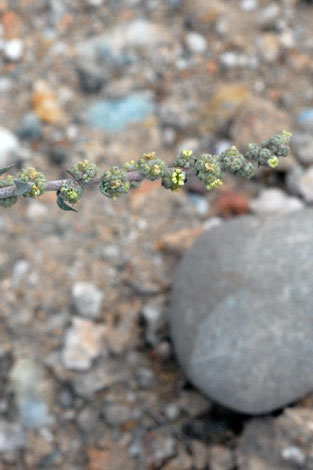 This is a halophytic (salt tolerant) plant of the Mediterranean coasts and can be found in Tunisia and Algeria as well as Spain and the Atlantic islands off the west coast of Africa. It is dioecious and these are the female flowers.
We found this plant growing near one of the hides when photographing the Flamingos on a salt lagoon on Cabo de Gata.
First hide near salt lagoons, Cabo de Gata, Southern Spain 20th March 2007
Added on 14th November 2007, updated 20th October 2008.updated 1st March 2010