Banksia attenuata Slender Banksia Endemic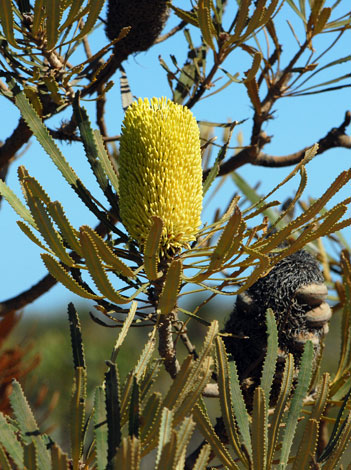 Flowering usually from October to December, you wouldn't expect to find any blooms on Banksia attenuata in September but as with most genera there are are always some plants of some species which flower much earlier than they are supposed to. In this case there was only one bloom on the tree but the state of the other buds indicated that they would probably be in flower at the beginning of October as expected.
Banksia attenuata is quite a common species being found from neraly as fra north as Shark Bay all down the western Australian coast to beyond Alabany and inland as well.
Kalbarri National Park, Western Australia 2nd September 2012
Added on January 27th 2014