Brachypodium sylvaticum False-brome CC DD N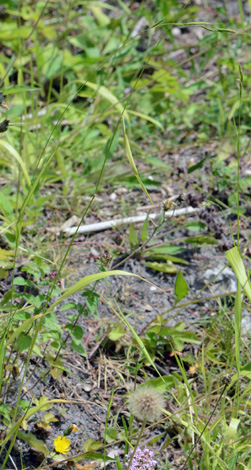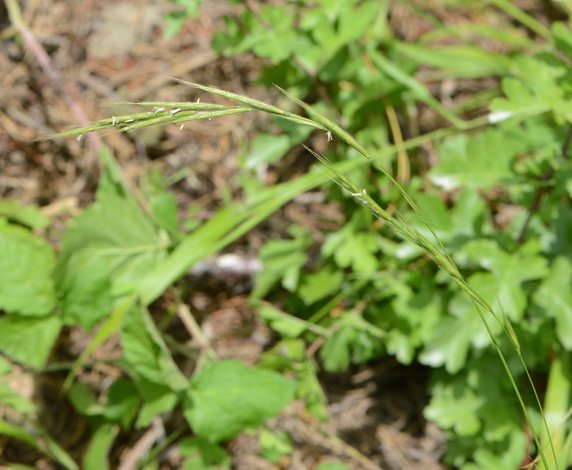 This plant was tall, pubescent with wide, light green leaves having a fringe of hairs at the edge. The awns are usually longer in Brachypodium sylvaticum than Brachypodium pinnatum but they vary so the best characteristic to separate the two Brachypodia is hairiness. Both prefer base rich soils but Brachypodium sylvaticum will grow almost anywhere.
This grass is found throughout the British Isles apart from some of the the remote highland regions of Scotland.
Coed y Felin Nature Reserve, Hendre, North Wales 26th July 2013
Added on 28th July 2013