Calectasia narragara A Tinsel Lily Endemic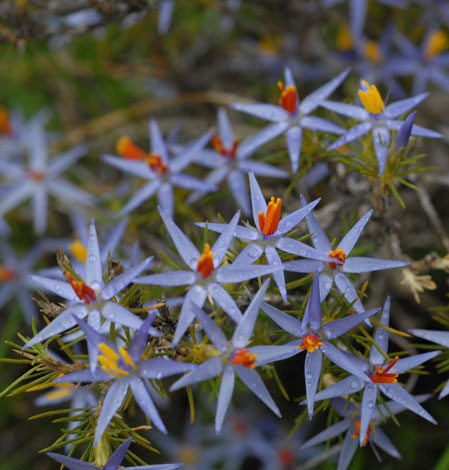 The pathways through this natural bushland have a few plaques which tell you the name of the flowers. Right next to this one it had a photo with the name Calectasia cyanea and naturally I assumed that this the name of the plant I had photographed.
It turns out that the true Calectasia cyanea is very rare and critically endangered being restricted to only about 50 plants in the Albany area and that this one is often confused with it.
Calectasia narragera is yet another Western Australian endemic plant
Wireless Hill Park, 24th August 2007, updated 11th November 2008
Added on 7th November 2007, updated 10th March 2010, uopdated and corrcetd 21st January 2013, updated 17th July 2015