Campanula persicifolia Peach-leaved Bellflower I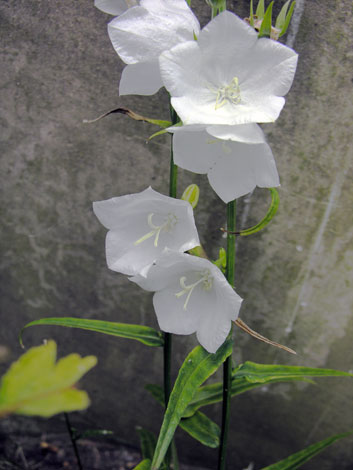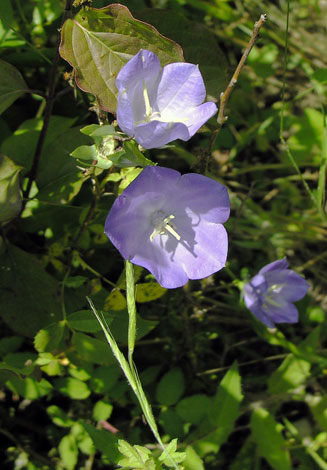 This European introduction is a favourite of old English gardens and has now escaped successfully into the wild. It is quite common in England, not uncommon in Scotland and Wales but hasn't really established a foothold in Ireland yet.
The commonest colour is the pale blue but the white variety is seen occasionally and both have the almost linear leaves which can be seen on the white flowered plant.
St Ann's Churchyard , Near Kew (White) 30th June 2006, Howell's Hill NR (Blue) 2nd July 2006
Added on Jul 7th 06, modified 10th Jan 07, updated 16th Nov 08, updated 10th Mar 10, upddated se3 27th Apr 10, updated 30 Jun 15.