Cephalanthera damasonium White Helleborine R DD N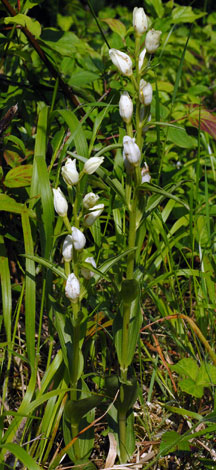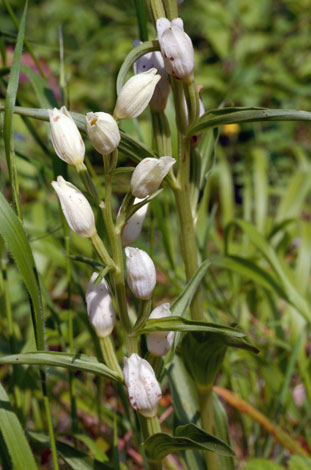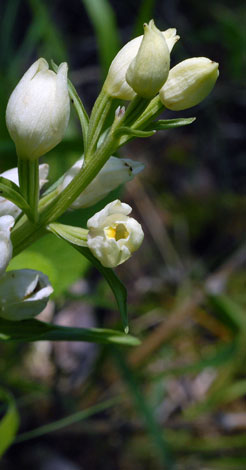 This plant is now deemed uncommon in New Flora of the British Isles Third Edition by Clive Stace but because I so rarely go botanising on the chalk downlands of southern England, I have seen it only once before. In deepest Kent, on Forestry Commission land, the thin chalky soil will not support trees so the bank has been left to grow as nature intended. Here it is plentiful alongside, Orchis purpurea (Lady Orchid), Dactylorhiza fuchsii (Common Spotted Orchid), Plantanthera chlorantha (Greater Butterfly Orchid) and earlier in the year Orchis mascula (Early-purple Orchid).
Cephalanthera damasonium is locally frequent on some sites in southern England but strays only as far as the Welsh borders and doesn't grow in Scotland or Ireland.
Bonsai Bank, Near Anvil Green, Kent 2nd June 2007
Added on June 11th 2007, updated 26th November 2008, updated 12th March 2010, updated Se3 30th April 2010