Cerastium arvense x C. tomentosum Hybrid mouse-ear C DD N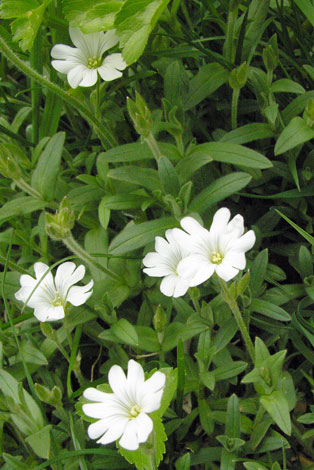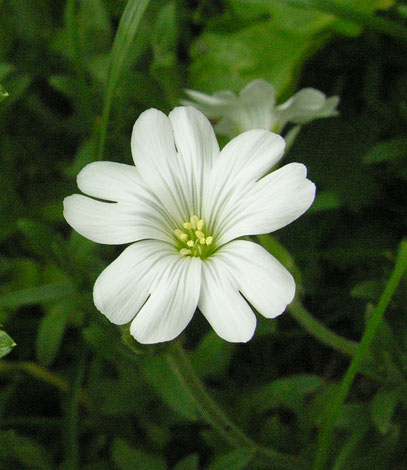 There is quite a large amount of Cerastium tomentosum in the grass at the foot of limestone cliffs on the Great Orme but not any C. arvense which I have noticed. Nevertheless this plant is the hybrid between the two and had a small amount of "tomentosum" characteristic but with flowers which look (to me anyway) very like C. arvense. It also conveniently flowers well before he main crop of C. tomentosum and can be distinguished by time of flowering if you go to see it early enough.
This hybrid is not very common but occurs occasionally throughout England or Scotland mostly in the east where C. arvense populations are densest. This is one of the few outposts in Wales and there is none to be found in Ireland.
4th May 2006 Base of Limestone cliffs near triangle, Great Orme
Added on 6th May 2006, updated 27th November 2008, updated 12th March 2010