Ceratophyllum demersum Rigid Hornwort C DD N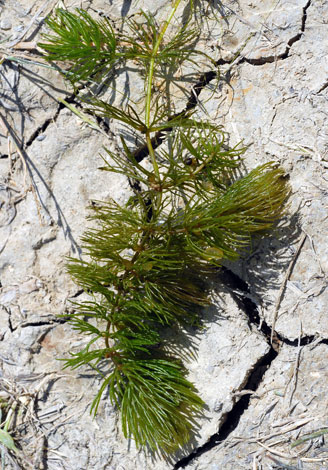 This water plant is quite often found as in the habitat photo partially submerged in a stream, pond or ditch. The flowers are inconspicuous in the axils of the leaves. The leaves themselves are divided twice.
C. demersum is common in southern England but is far less common in the west including Wales. There is very little in Northern Scotland and it is uncommon in Ireland.
LHS: Avon Wildlife Trust Reserve 10th Sept 2006, Centre & RHS: Southease, E Sussex 8th July 2007
Added on November 12th 2007, updated November 28th 2008, updated 12th March 2010