Chaenorhinum origanifolium Malling Toadflax DD I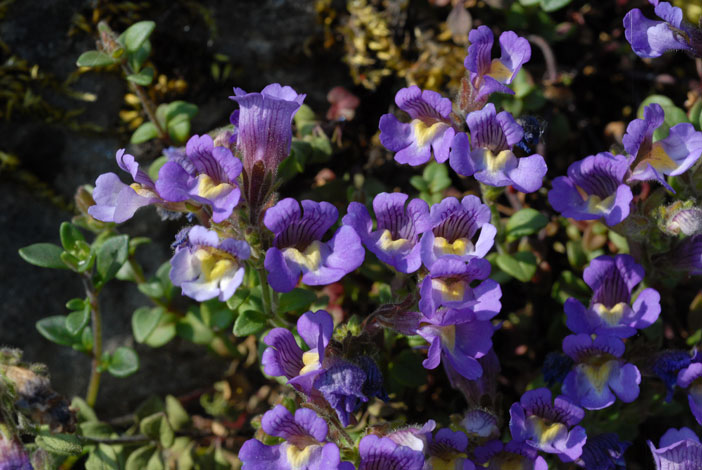 During a Wild Flower Society two day meeting in Kent where there were many superb plants to see, this one wasn't even on the agenda until a fellow botanist pointed out that West Malling was a mere 10 minutes away from the hotel.
This is a remarkable introduction from South West Europe which hasn't taken a hold for very long in other apparently suitable places but here it has been known since 1880. Moreover it appears to be spreading further along the old wall which is its habitat.
There are nine sites in England and Wales recorded by BSBI but this one is by far the longest known.
Walls, West Malling 3rd June 2007
Added on 15th June 2007, updated 2nd December 2008, updated 12th March 2010, updated Se 33rd May 2010