Cynodon dactylon Bermuda-grass D I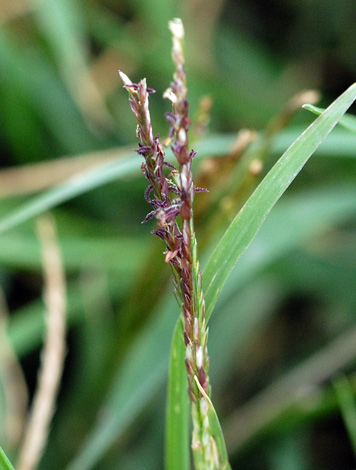 This is a distinctive grass which when fully in flower had radial spikes which look like the fingers of a hand hence the species name "dactylon". It is found in warm climates world wide yet has naturalised itself in the British Isles.
C. dactylon is mostly found in southern England, including the Channel islands and often near the coast. There are a few sites in northern England and Wales but it has not established itself in either Scotland or Ireland.
Promenade, Weston Super-mare, Somerset, 24th September 2010
Added on October 18th 2010