Dampiera lavandulacea No English name Endemic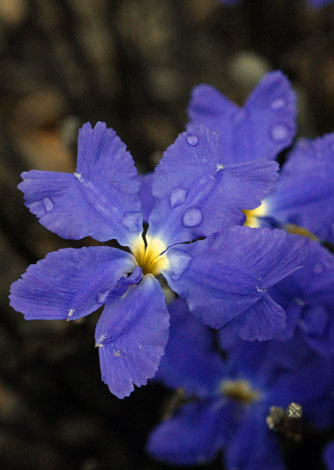 This is a common plant in the wheat belt area of south western Australia and is known to grow in red-brown soils in this area. The species in this genus are hard to id to I'm not 100% convinced about this one.
The plant climbing over the flowers in the right of the photo is on eof the many Drosera (Sundew) species.
W.A. Wild Flower Society tour 2007: Corrigin Lookout 15th September
Added on 25th August 2008, updated 12th December 2008, updfated 28th March 2010, updated January 18th 2013