Dianthus sylvestris Wood Pink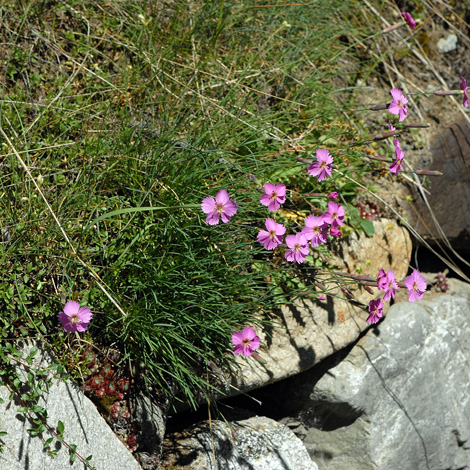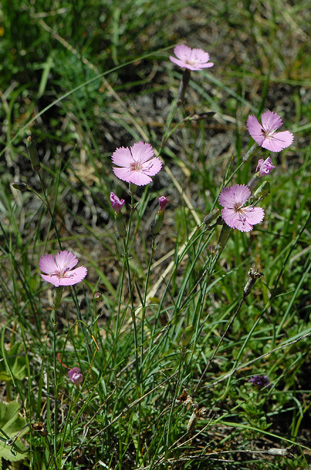 This is quite a variable plant with fragrant, deep or very pale, pink flowers and with some small and some medium sized plants. The blooms themselves are large enough for this to be a perfectly acceptable garden plant. It will grow in the lowland and to heights of 6,000 metres.
D. sylvestris is also found in the Cevennes, northern Pyrenees, Jura, and the Apennines.
Woods near Pontestrina, Engadine, Swizterland 7th July 2010
Added on Sepetmber 12th 2010, updated 12th Nov 2104