Elatine hexandra Six-stamened Waterwort R DD N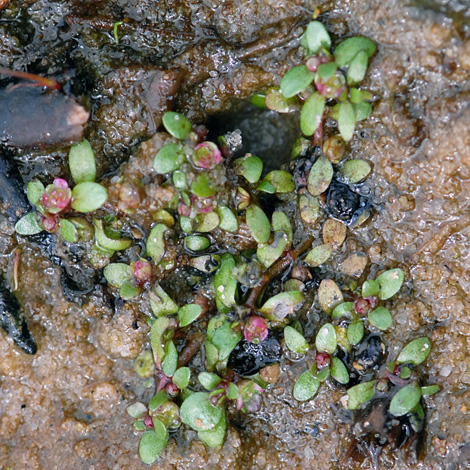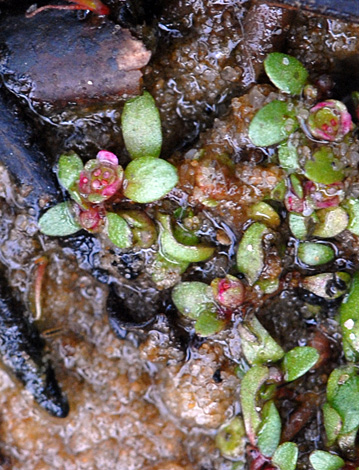 This uncommon little plant is usually to be found on the very edges of freshwater lakes or pools either in the water or just out of it - but is not easy to find. The procumbent leaves are small and rather succulent looking but the flowers are tiny and the stamens can't be seen except by kneeling (in the mud) and peering at the plant with a hand lens. The chances of coming away from such a close examination without muck on ones clothes are about zero. In this photo five of the six stamens can be seen.
E. hexandra is found in the south east of England but elsewhere on mainland Britain it prefers the west: Cornwall, Wales or Scotland. It is also found on both east and west in Ireland but hardly at all inland.
Shore of Little Sea, Isle of Purbeck, Dorset 4th September 2010
Added on 7th September 2010