Eryngium giganteum Tall Eryngo C DD I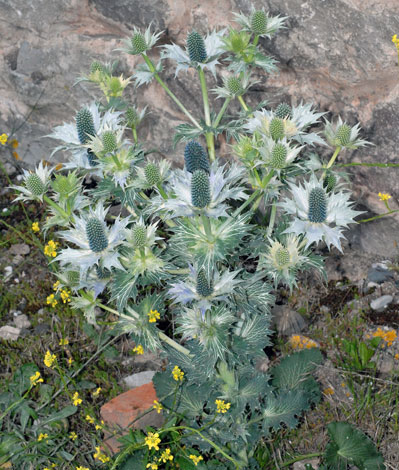 This is a garden escape which originates from the Caucasus but from my experience doesn't easily self seed. I have this plant growing in my own garden and it wasn't at all easy to germinate and in spite of going to seed hasn't spread anywhere. Once established it is a long lived perennial.
It is known from only about a dozen sites in the British Isles (all in England except for this one in Wales) of which this is one and we found three of four separate plants growing by the sea wall.
Pensarn Beach, Abergele 29th June 2007
Added on 10th December 2007, updated 10th January 2009, updated 29th March 2010