Galanthus elwesii Greater Snowdrop I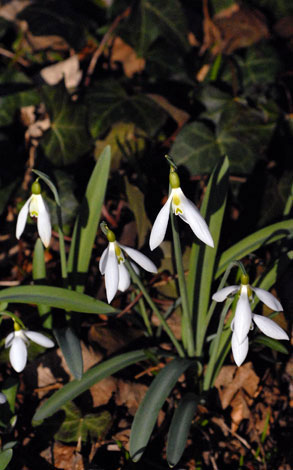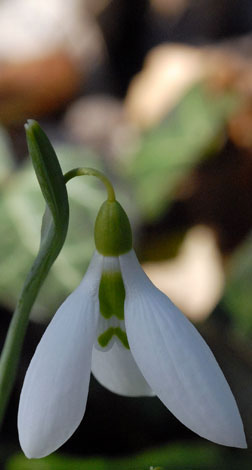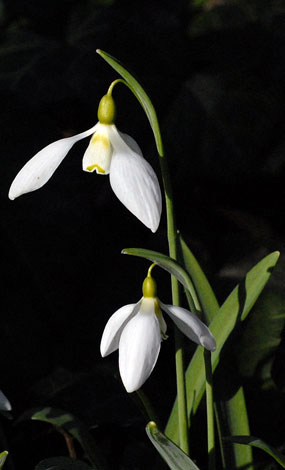 This introduction from South east Europe is, true to its name, often much taller and more vigorous looking than the ordinary Snowdrop Galanthus nivalis. G. elwesii has glaucous leaves but they are wider than G. nivalis. The distinctive feature which can be seen straight away is the green on the inner tepals. In G. elwesii there is some green at either end of the tepals and although it varies quite a bit (see photos) many form an X pattern of green in the middle of the tepal.
It is widely naturalised in southern England but much rarer elsewhere.
Warley Place, Essex 12th February 2008
Added on 14th February 2008, updated 18th January 2009, Updated 31st March 2010, updated 5th February 2015