Gastrolobium polystachyum Horned Poison Horned Poison Endemic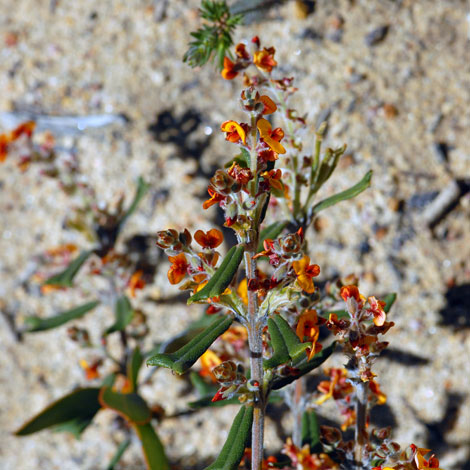 Also known as Hill River Poison, this is another of the Gastrolobium genus which is reputed to have high concentrations of Potassium monofluoracetate in its tissues. This ion is poisonous to many non native animal species including humans and there is no known antidote. The "Horned Poison" name arises from the shape of the leaves which have two projections at the end as can be seen in the photograph.
It is mostly found between an area north of Perth and south of Geraldton close to the coastal plain.
Lesueur National Park, Western Australia 7th September 2012
Added on May 31st 2018