Gastrolobium velutinum Stirling Range Poison Endemic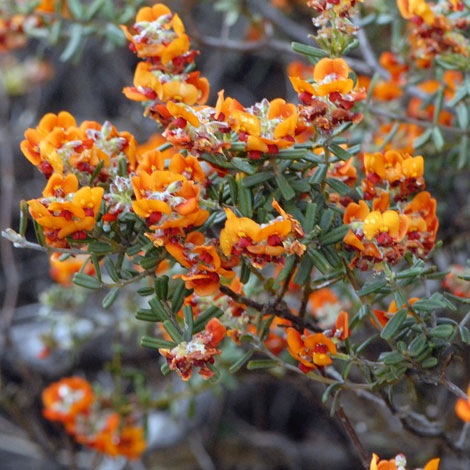 We found a large number of bright orange flowered shrubs not far from Mount Barker at the side of the road. The colour and velvety nature of the calyx immediately suggested that this was a Gastrolobium species. Stirling Range Poison is another of the genus which contains monofluoracetic acid salts, deadly to non native animals like foxes and cats but harmless to the indigenous species which have evolved alongside them.
It is found in a relatively small area between the Stirling Range and the coast and around Mount Barker where we discovered this plant.
Roadside nr Mount Barker, Western Australia 8th September 2012
Added on June 5th 2018