Gaultheria mucronata Prickly Heath C DD I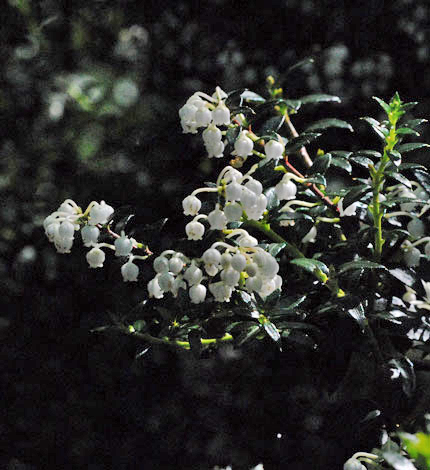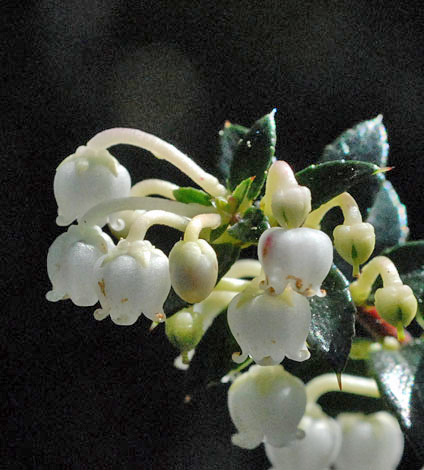 This is a shrub introduced from Chile which thrives on the same sort of acid soils as ordinary heathers (Calluna vulgaris; Erica cinerea). No doubt grown as a garden or park plant, in the area where we saw it, it had successfully colonised the woodland and in this region could almost be considered invasive. The "Prickly" part of its English name refers to the sharp point at the end of the leathery leaves.
It is found in the south and north west of England and in the far north west of Scotland including Skye. There are just a few sites in Wales and Ireland.
Rivington, Nr Horwich, Lancs 6th June 2007
Added on 21st January 2008, updated 22nd Janaury 2009, updated 31st March 2010