Gentiana pyrenaica Pyrenean Gentian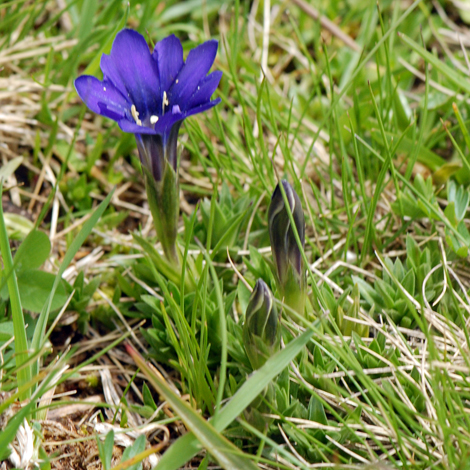 A straightforward walk to Els Pessons lakes went badly wrong and we ended up several hundred feet high up the mountain looking down on the first lake. Navigational incompetence turned into botanical good luck because this was the only place during our stay that we found Gentiana pyrenaica in Andorra. It immediately stands out because of the "frilly" edge and the purple tones of the petals which are quite different from the blues of Gentiana acaulis (Trumpet gentian) and Gentiana nivalis (Snow Gentian) also found on this walk.
Gentiana pyrenaica is found in the eastern Pyrenees at heights of up to 9,000 feet.
Hills near Els Pessons lake, Pyrenees, Andorra 20th June 2012
Added on November 6th 2012