Geranium herrerae Alderney Crane's-bill I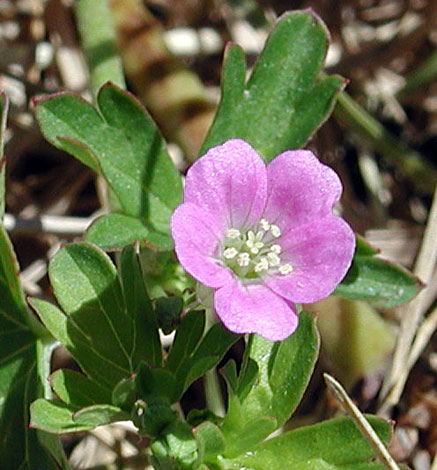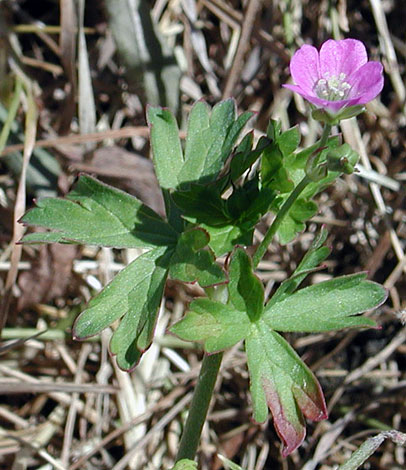 This South American introduction has been supposedly naturalised on Guernsey since 1926 but the correct identity of our plant is uncertain according to Stace. I'd never heard of it before we found it hidden in the grass at the edge of the common and although the leaves look a bit different, it otherwise looks very similar to quite a few other grassland pink Crane's-bills. Stace reckons that although we give it this name its identity is not certain.
It isn't found anywhere on the mainland or Ireland but occurs on several of the Channel Islands.
Geranium herrerae is a new name for Geranium submolle in New Flora of the British Isles Edition 3 (2010) by Clive Stace.
Edge of L'Ancresse Common, Guernsey, 19th June 2004
Added on 23rd Sep 04, amended on Jan 26th 05, amended 1st May 07, updated 25th Jan 09, updated 2nd Apr 10, updated 27th May 12