Geranium robertianum Herb Robert CC DD N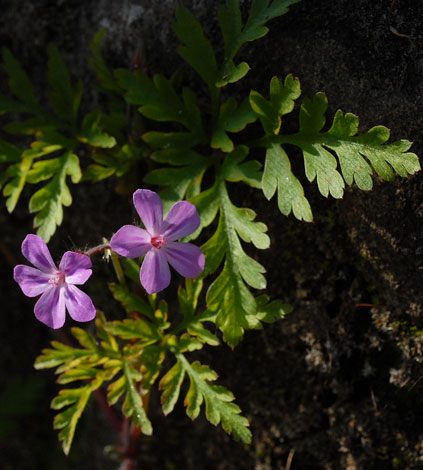 This is supposed to be a hedgerow plant but is such a successful invader of waste land, edges gutters and gardens that it is considered a weed by gardeners. Usually it has pink flowers, hairs on the stem and leaves and quite a strong smell. It often has red tinged leaves and stems. Occasionally you find pure white flowers.
It is found throughout the British Isles and is one of our commonest plants.
Helsby, Cheshire 30th April 2007
Added on 22nd Sept 2004, amended on Jan 26th 2005, amended 30th Apr 2007, updated 25th Jan 2009, updated 2nd Apr 2010, updated 19th Nov 2014