Geranium yeoi Greater Herb-Robert I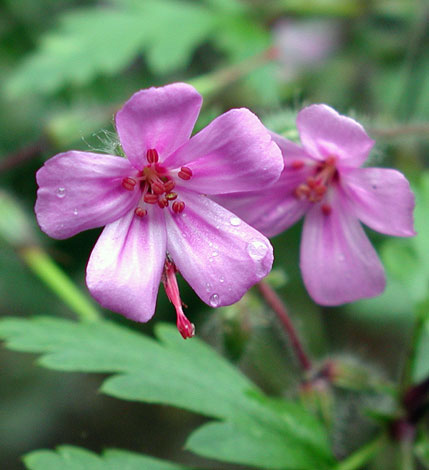 This introduction from Madeira does have something of the appearance of Herb Robert about it but is considerably larger with prominent and more beautiful flowers.
Geranium yeoi has escaped in only a few places on the mainland in the south of England and east Anglia otherwise it is found only in The Isle of Man, The Isles of Scilly and The Channel Islands. It is not found in Scotland, Wales or Ireland. Having reported the official position it had escaped very successfully in at least one place here in Cheshire in 2007 and 2008.
Les Domains, Guernsey, 20th June 2004
Added on 5th Nov 2004, amended April 30th 2007, updated 25th January 2009, updated 2nd April 2010, updated 27th May 2012