Grevillea hookeriana ssp apiciloba Black Toothbrush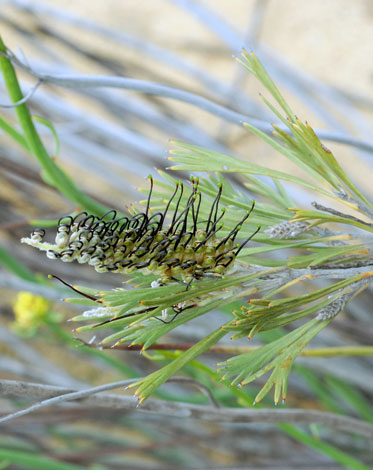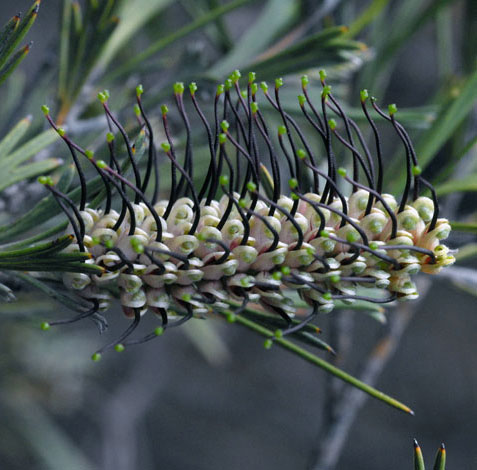 There are contradictions in the literature about the naming of this shrub. In Florabase (The Western Australian Flora available on the internet) it suggests that rhe name G. apiciloba has been superseded. Information received on the W.A. W.F.S. tour in 2007 was that that G. apiciloba was the latest taxonomic decision over the naming of a plant which used to be called Grevillea hookeriana but that still exists and the two are distinct.
G. hookeriana ssp apiciloba leaves are supposed to be tripartite at the end like these in the photo but there is no mention of mucronate tips.
Anyway this is a superb example of the Grevillea genus from a medium sized shrub at both sites.
LHS Squires Bush Block 13th Sept 2007, RHS Scott Rd. 14th Sept 2007 - both nr Merredin, W Australia
Added on 24th October 2007, updated 29th Jnaury 2009, updated 2nd April 2010, updated 18th January 2013