Gynandriris sisyrinchium Barbary Nut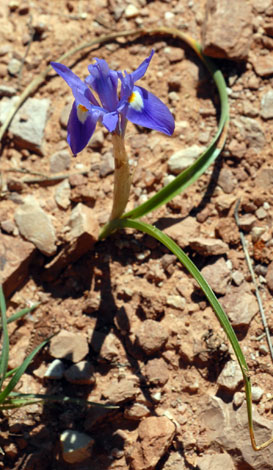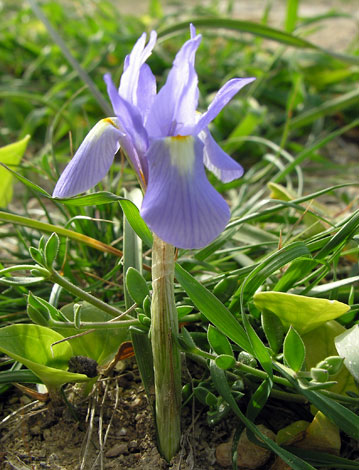 These little plants with the proportionately large flowers can be found poking through bare earth or trampled ground on paths. Both on the coastal path on Gozo and along a path in Spain many of these small Iris-like plants could be seen.
Taxonomy: Originally Iris sisyrinchium L., this plant is more often known as Gynandriris sisyrinchium (L.) Parl. and a less widely accepted name is Moraea sisyrinchium (L.) Ker Gawl.
El Burgo River valley, Andalucia, Spain 31st March 2008
Added 3rd February 2006, updated 2nd April 2010