Hakea ambigua No English name Endemic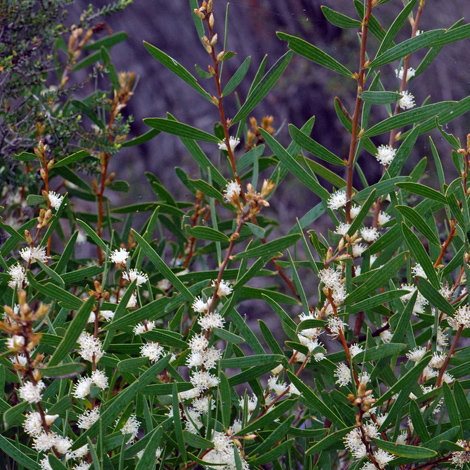 The naming author of this species was Carl Meissner who, it is thought, was originally unsure which family this plant belonged to, so named the species ambigua (= ambiguous). It is said to have a sweet scent and some do call it Sweet Scented Hakea but as typically happens with common names, there is another Hakea: Hakea drupacea which is also know as Sweet Scented Hakea.

It is found in the Stirling Range area and down to the coast but nowhere else.
Stirling Range National Park, Western Australia 19th September 2012
Added on October 23rd 2016