Hakea bucculenta Red Pokers Endemic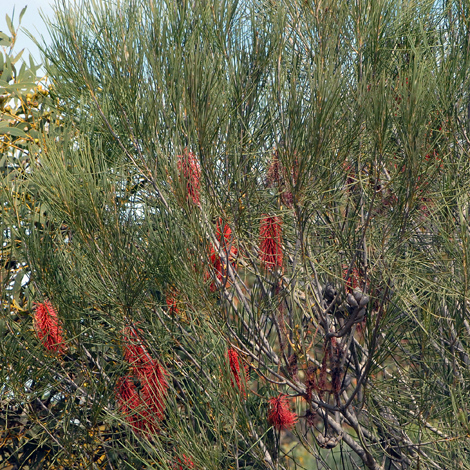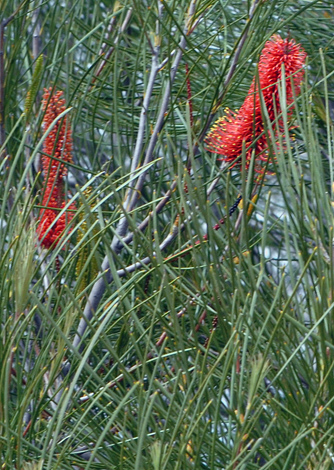 The Hakea genus is named after Baron Christian Ludwig von Hake, a Hanoverian patron of Botany who lived from 1745 to 1818 but perhaps his name will not live forever in these plants. Some now say that the genera Grevillea and Hakea are so close in evolutionary terms that they should all be merged into Grevillea. This would not surprise many field botanists for whom the variation in morphology between species within each genus is such that they can easily be confused one with the other. The species name bucculenta refers to the large oval fruits from the Latin for "full cheeks".

As a wild native species, it is found only around the Geraldton and Mullewa regions but cultivars are sold in nurseries for gardens.
Springs Rd, near Mullewa, Western Australia 31st August 2012
Added on October 26th 2016