Helianthemum nummularium Common Rockrose C DD N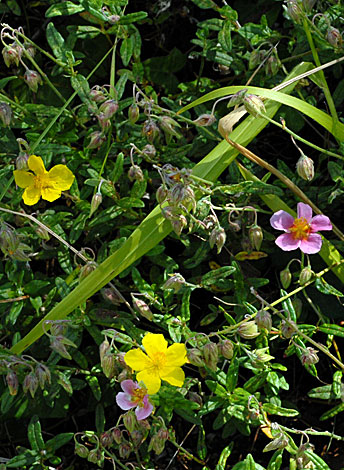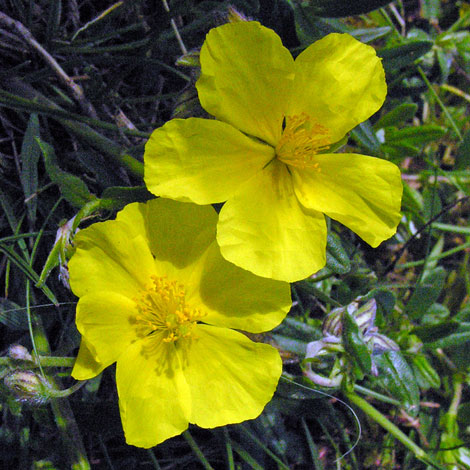 As well as providing a welcome splash of good-sized yellow flowers in mid-spring, this plant keeps flowering as long as the frosts are absent. I have found it in flower on March 1st for the Wild Flower Society first hunt and rarely failed to see it in flowering on the last day in October for the Last Week Hunt. Most flowers are mid yellow but there are variants (see below) which are not necessarily cultivars.
Helianthemum nummularium is common in southern, central England, northern England and Scotland except for the far north and the high hills and north and south Wales but strangely is almost completely absent from Ireland.
Llandulas quarry North Wales 1st July 2008
Added on February 4th 2009, updated 3rd April 2010, updated 28th May 2013