Helminthotheca echioides Bristly Oxtongue I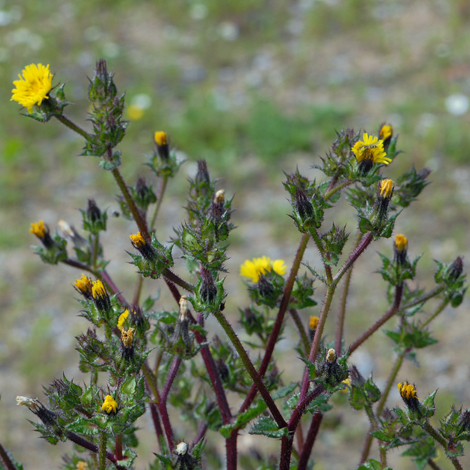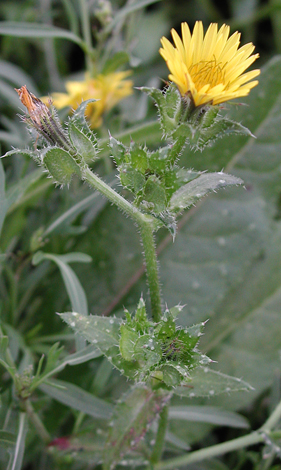 At first I tended to see this plant only at the seaside particularly in the south but now I look for it as a disturbed ground species. Because it flowers in summer along with many other yellow composites, it perhaps can be overlooked but with its very bristly stem and bracts it is actually very distinctive and easy to recognise even from distance.
Helminthotheca echioides (formerly Picris echioides) is thought to be an archeophyte which means it is an introduced species which came to the British Isles before 1500 AD.
It is very common in the south of England and easy to find right up to northern England and the border with Scotland from where its frequency becomes markedly less. It is uncommon in mid Wales and only found in small numbers in Ireland.
LHS: Near Tesco, Helsby, Cheshire 1st July 2009 RHS: banks of River Itchen, Southampton, 2nd October 2004
Added on October 3rd 2004, amended 31st January 2005, updated 18th June 2011