Hemiphora elderi Red Velvet Endemic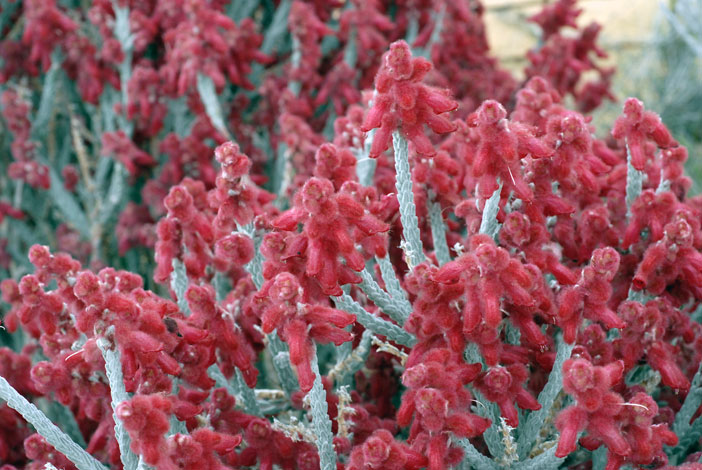 This special plant is a low growing shrub vulnerable to attack by Kangaroos. It was the only plant I saw in the whole of our Australian holiday which had physical protection - a wire fence. In spite of this it is not a threatened species according to Florabase but its range extends from the outer wheat belt eastwards to the drier regions centred on Kalgoorlie. The flowers can be red or purple.
We were specifically asked not to reveal the location of this plant but without a helicopter and detailed recording of GPS references, I would never be able to describe its position in the middle of the bush if I wanted to.
Wild Flower Soc of W. A. 2007 Tour. Somewhere in the Wheat belt, Western Australia 13th September 2007
Added on 1st December 2007, updated 6th February 2009, updated 6th April 2010