Hypericum calycinum Rose-of-Sharon C DD I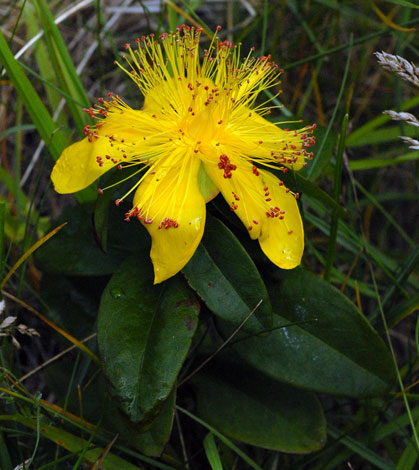 This introduction from southern Turkey is a favourite ground cover plant around hedges and banks in gardens although it can get quite out of control. The robustness and vigour of this plant means it survives happily in the wild managing to compete even with tall dune species in the area where this one was found.
It can be found throughout the British Isles and in large numbers towards the south of England.
Crosby Dunes, Sefton Coast 27th June 2007
Added on 1st February 2008, updated 16th April 2009, updated 7th April 2010, updated 28th July 2013