Hypericum "Hidcote" Hybrid St John's-wort C DD I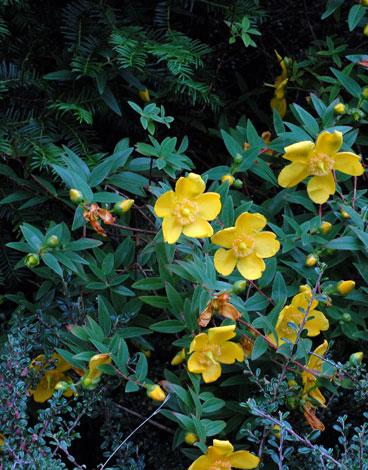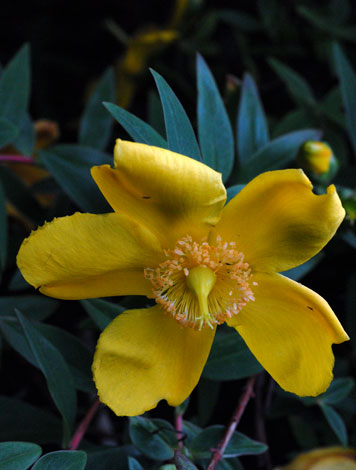 This sterile hybrid is often grown in gardens and escapes through people fly-tipping garden rubbish into places like the old quarry site where this one was found. Once it takes a hold it can be very vigorous and competes well with native shrubs.
In spite of its sterility, it can be found in a few sites in England but according to BSBI not at all in Wales where this one was photographed.
Quarry nr Abergele, North Wales 29th June 2007
Added on 1st February 2008, updated 16th April 2009, updated 7th April 2010, updated 28th July 2013