Hypericum hirsutum Hairy St John's-wort C DD N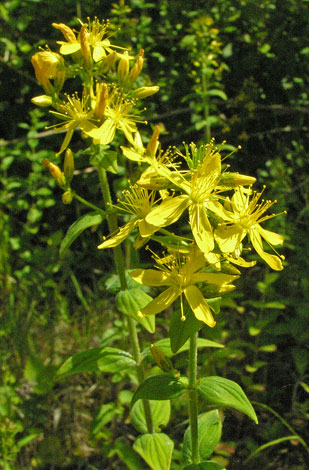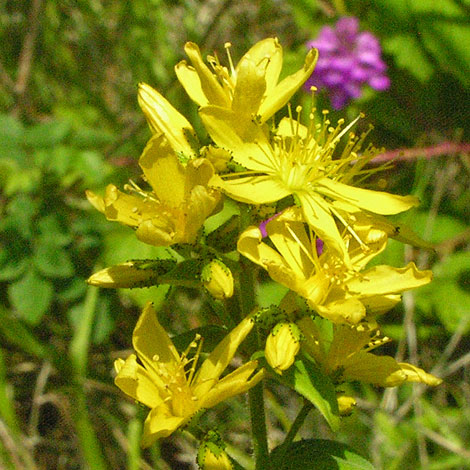 Stace thinks this is rare in Wales in which case I must have stumbled across the main colony for in this disused quarry there were hundreds of plants. Apart from being obviously hairy, this upright plant has sepals with tiny stalked black glands at the edge which you see in the photo on the right.
H. hirstum is much common in England, eastern and the northern coasts of Wales and eastern Scotland but quite rare in Ireland.
Old Quarry, Llandulas North Wales 26th June 2005
Added on Aug 19th 2005, updated 16th Apr 2009, updated 16th Dec 2009, updated 7th Apr 2010, updated 28th Jul 2013, updated 17th Nov 2014