Hypericum maculatum Imperforate St. John's-wort C DD N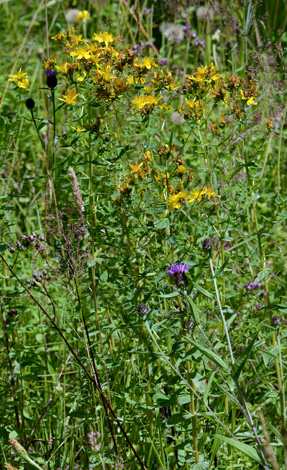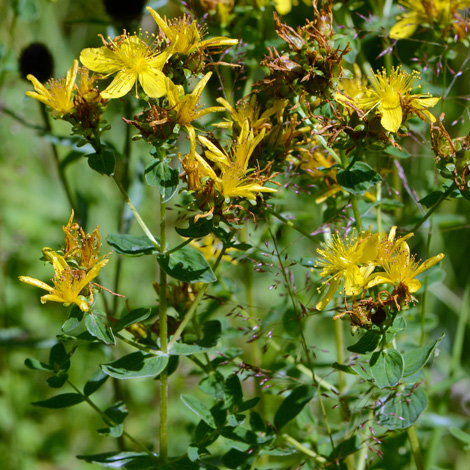 This species was growing with Hypericum perforatum (Perforate St. John's-wort) and possibly the hybrid between the two Hypericum x desetangsii (Des Etangs' St John's-wort) which makes identification very tricky indeed. Hypericum maculatum has a stem with four wings (sometimes described as square which it isn't really) two of which are more prominent that the other opposite two. In addition the sepals are blunt with a few teeth at the very end and black glands in the form of lines and a few dots on the underside of the petals. All these characters were present on this specimen and although such identifications can never be 100% in the presence of a hybrid which is partially fertile and so back crosses with parents, this was most probably correct.
Wales is the stronghold for this plant and it is found throughout that country but it is found in England Scotland and southern Ireland too.
Coed y Felin Nature Reserve, Hendre, Near Mold, North Wales 26th July 2013
Added on 28th July 2013