Isopogon latifolius Rare Endemic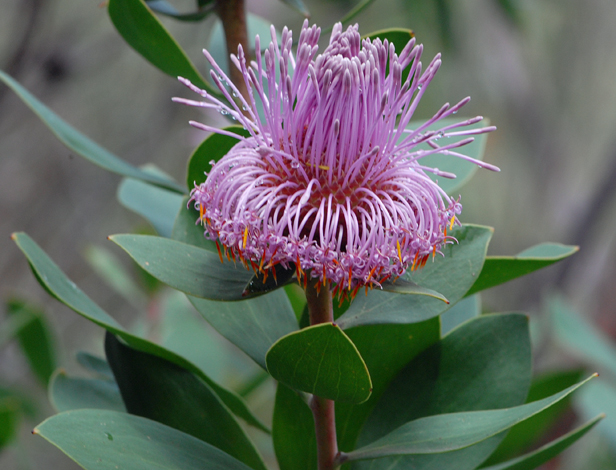 This shrub was shown to us on an expedition into the bush on the lower slopes of the Stirling Range in south western Australia. We were seeking Darwinia species which had fallen to low heights through a landslide but also came across many other flowering plants including this one.
It grows in only a small area of the Stirling Range and is therefore considered a rare species. The wide leaves are unusual for Isopogon so an suitable English name could be Broad-leaved Isopogon.
Stirling Range, Western Australia 19th September 2012
Added on November 20th 2012