Labichea lanceolata Tall Labichea Endemic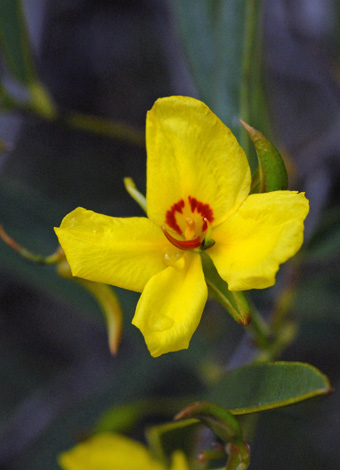 According to Florabase this tall shrub is a member of the Fabaceae (Pea) family which you wouldn't immediately believe as at first glance it has more of the Hibbertia genus look about it. It has four outer yellow petals not five and and the central red one is reminiscent of the keel of a pea plant.
An attractive shrub, it can be grown in gardens and so seeds and plants are sold by nurseries in countries with favourable climates like parts of the United States as well as Australia.
Darling Range, Western Australia 18th September 2007
Added on February 17th 2010. updated 2nd March 2010