Lachnostachys eriobotrya Lambswool Endemic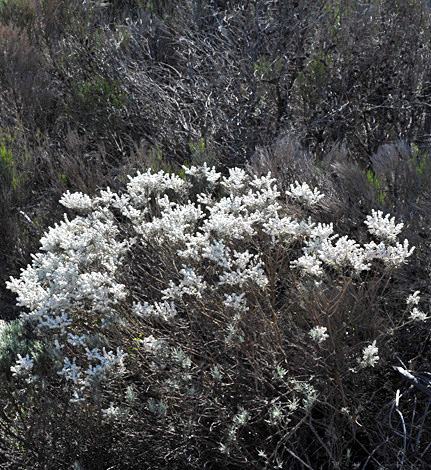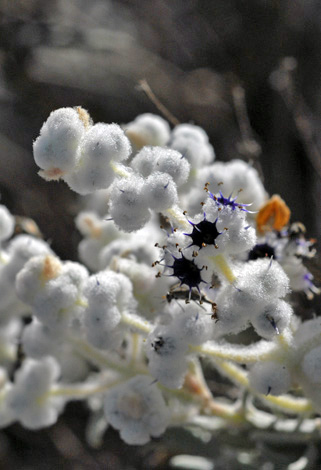 As well as being quite spectacular, covered as it is in white fluffy flowers, this endemic shrub can be up to 2 even 3 metres tall. The flowers are so close to each other that it is difficult to see any structure but from a distance it has the effect of a roundish shrub covered in blobs of wool like the common name suggests.
It is mostly found north of Perth centred on Geraldton and near the coast extending not far inland.
Roadside verge out of Kalbarri, Western Australia 10th September 2007
Added on 18th February 2010