Lactuca tatarica Blue Lettuce C DD I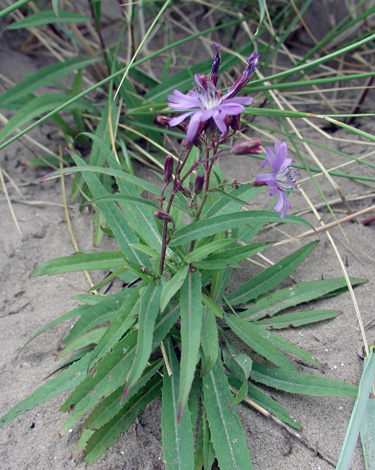 Known at this site from at least 1963, this introduced plant is also known as Russian Blue Sowthistle. It grows very close to the shore in dunes not far from a car park and is well established now on nearby cliffs. Flowering in late summer it provides an unusual display of many blue/purple flower heads.
L. tatarica is known from very few separate sites throughout England, the Isle of man and the Scillies. This appears to be its only site in Wales, there is none to be found in Scotland and only one site in western Ireland.
Llandudno, West Shore 23rd August 2001
Added on January 28th 2005, updated March 1st 2010