Lamium purpureum Red Dead-nettle CCC D N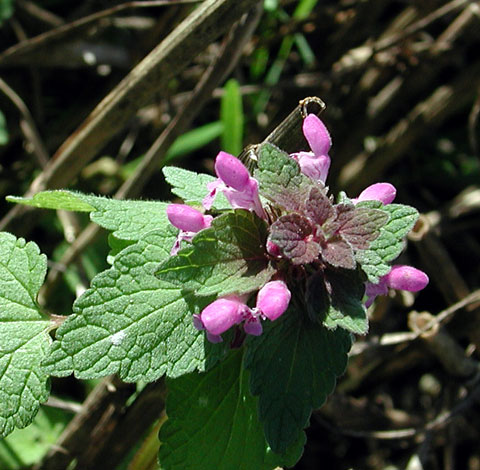 This plant is what I call a winter-weed. It is extremely common and you can find it at any time of year but from mid Autumn to early Spring it is at its best. After farmers have harvested cereal crops and left stubble in the ground, it will often appear in thousands covering the ground with little purple flowers and dark red leaves. The leaves are serrated but only just and these very blunt serrated edges make it quite different from Lamium hybridum which, as its name suggests, has much deeper toothed serrated edges to the leaves.
Lamium purpureum is found througout the British Isles and Ireland except for the highest mountains.
Cheshire field, 24th September 2004
Added on 5th November 2004, updated 13th March 2010