Lathraea squamaria Toothwort C DD N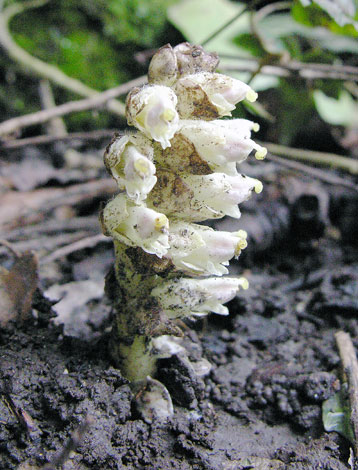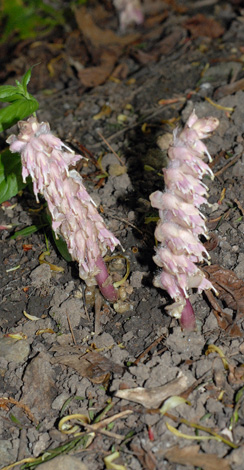 This early flowering plant is parasitic on the roots of trees particularly Corylus avellana (Hazel) and Ulmus sp. (Elm). It isn't common in the north of Scotland or the extremes of east and west in England but in Northern England where these plants were photographed it is commonly found. It is found in Ireland and Wales too.
It was also known as Corpse Flower perhaps because, as Geoffrey Grigson suggests, it would grow from the ground above a buried body instead of parasitising the roots of trees.
LHS: Arnside Knott, Lancashire 15th April 2006 RHS: Western teesdale, 17th May 2008
Added on 18th April 2006, updated 20th March 2010