Lechenaultia galactites No English name Endemic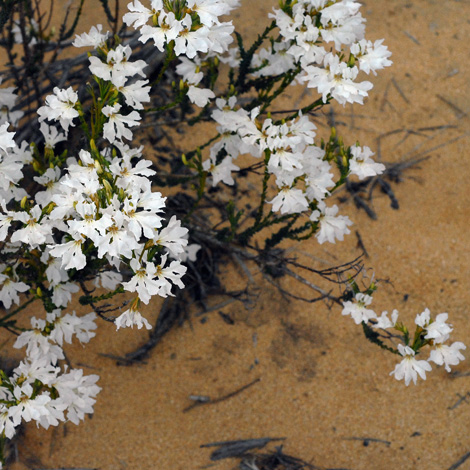 Unlike some of the procumbent members of this genus such as Lechenaultia formosa (Red Leschenaultia) and Lechenaultia tubiflora (Heath Leschenaultia), this plant is a small shrub about 0.5 m in height but known only from a few places in the northern wheatbelt. It has priority 3 as far as rarity goes which really means it is quite scarce and its ecology needs further investigation.
The flowers can also be blue as well as white.
W.A. W.F.S. tour: Squires Bush Block 13th September 2007
Added on 5th April 2010, updated 11th February 2013